"The Falls"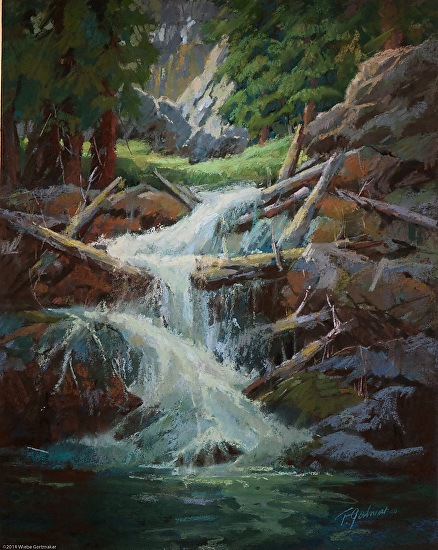 As a pastel artist in Colorado I have had the opportunity to paint and draw the beautiful Colorado landscape. But as you journey through my website you will see that I am passionate about painting much more. My subject matter also includes figures, flowers, and cityscapes. As a result my work is diverse and each painting showcases my unique vision. I am honored to be a signature member of New York City's Pastel Society of America, American Impressionists Society, Women Artists of the West, Plein Air Artists of Colorado and Pastel Society of Colorado.

I invite you to browse through my gallery of paintings and learn more about my journey as an artist. For most of my career I have specialized in soft pastel but more recently I am studying and working in oils. It is challenging and exciting. Both mediums are represented throughout the portfolios.

I welcome any comments or thoughts you may have about my work so feel free to contact me through the site.
Thank you for visiting and come again soon.
Click here to read a two page article in the Feb. 2011 issue of The Pastel Journal
Click here to view a one page article in the April 2011 issue of The Pastel Journal